. . . filled with exciting and informative features, viewpoints and practical advice for and about the Midlands aerospace community.
---
The magazine was first published in 2013. It replaced our previous newsletter Aerospace in the Midlands (AIM), first published in 2004.
To download the Spring 2020 Issue 50 of Midlands Aerospace magazine click on the image below: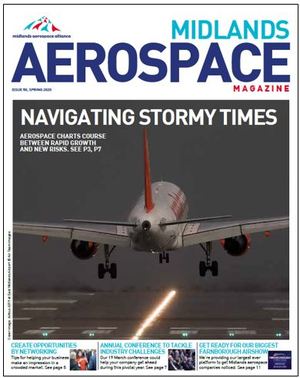 To download previous issues of Midlands Aerospace magazine click on the images below:
To advertise
For information about advertising in Midlands Aerospace magazine, click here.
MAA e-letter
We also send out an MAA e-letter every week or two featuring news, opportunities and upcoming events.
To subscribe
To subscribe (free) to Midlands Aerospace magazine and our e-letter click here.