---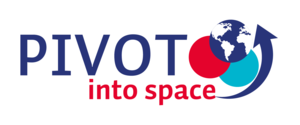 Pivot into Space is an R&D programme that will support small innovative engineering companies across the Midlands to pivot their technologies and capabilities into the UK's growing space markets.
Support Available
Capability mapping – technology and manufacturing readiness assessments
Links to R&D assets
Links to customer requirements
Innovation grant funding from £1,000 to £50,000
Grant Funding Key Dates - Call 2
Applications open: 25 October
Deadline to submit Expression of Interest: 8 December
Projects selected to proceed to full proposal stage: 22 December
Deadline for full proposal stage: 19 January 2024
Grant funding awarded from 9 February 2024
Expression of Interest
The Expression of Interest (EOI) stage requires provisional information about the proposed project to enable the selection of those projects which will be invited to submit a full proposal. The form can be downloaded here. We encourage companies to discuss their application with us before applying.
Projects will be judged against the following criteria:
Projects . . .
Must have an application or potential application of the technology or innovation in the upstream space sector - the design, manufacture of spacecraft, payloads, systems, subsystems, and components, and the infrastructure required to launch and operate them from Earth.
Must fit into the National Space Strategy Capability Goals (see below).
Should ideally fit into the identified Customer Technology Themes (see below).
Should ideally have a clear path to commercial exploitation, typically through an aerospace Prime or Tier 1 supplier.
Should ideally have the objective to pull through new technology or innovation for use in a current or future product or manufacturing process or operations
Must be no longer than 10 months in duration
Grant Funding
PIVOT into Space grants will cover 40% of eligible spend. The maximum grant available is £50,000, which relates to a total project budget of £125,000. Eligible spend includes labour, overheads, materials, software, small items of research equipment, consultancy and subcontract, travel and subsistence.
National Space Strategy Capability Goals
The National Space Strategy in Action was published in July 2023. Pillar 4 from page 27 onwards describes the capability priorities.
Other useful documents are:
National Space Strategy (Sep 2021)
The Case for Space (July 2023)
Space Exploration: Technology Roadmap (July 2023). A simplified list of exploration technology priorities can be found here.
Customer Technology Themes Identified by Primes and Tier 1s

You can access more detail in our Presentation here.
To find out more
For more information please contact:
Liz.griffiths@midlandsaerospace.org.uk (Pivot into Space Lead)
Frank.McQuade@midlandsaerospace.org.uk (Midlands Space Cluster Manager)
Expressions of Interest Application forms should be submitted to info@midlandsaerospace.org.uk.