Aerospace - Motorsport - Space - Rail - MedTech - Advanced Air Mobility
10 Nov 2022
09:30 - 16:30
---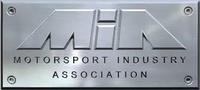 Four business-led sector organisations are coming together to host a unique Cross Sector Open House. The event is being delivered by Aerospace Unlocking Potential*, which is led by the University of Nottingham in Partnership with the Midlands Aerospace Alliance, and supports companies to diversify into and out of aerospace and aviation.
Midlands Aerospace Alliance, Medilink Midlands, Rail Forum and the Motorsport Industry Association will share their knowledge of recent developments and current and future opportunities for SMEs across the Midlands. Case study SMEs will demonstrate how they have successfully diversified into other sectors.
Teams from the four organisations will be on hand to field enquiries about their sector. Additional support is available through Aerospace UP for any SMEs wanting to diversify into (or from) aerospace, aviation, space or advanced air mobility.
We know that great ideas and technologies from businesses that are experts in one sector can be applied to solve problems in another – this event is designed to help things along by providing a forum for Midlands companies to network across all sectors and learn from one another.
This event is free to attend for Midlands SMEs.
Topics to include (all still to be confirmed)
Developments / Opportunities in aerospace

Developments / Opportunities in rail

Advanced Air Mobility – future supply chain opportunities

Developments / Opportunities in motorsport

Space - future supply chain opportunities

Developments / Opportunities in MedTech

Aerospace UP funding and available support

SME case studies

Panel Q&A sessions

Networking sessions
Date: Thursday 10th November 2022
Venue: British Motor Museum, Banbury Road, Gaydon, Warwickshire, CV35 0BJ (Free museum ticket included)
* The Project is part funded by the European Regional Development Fund (ERDF).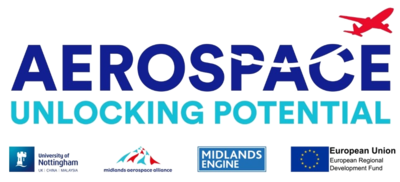 ---
Are you eligible for funding and expert support?
Why not see now if your organisation is eligible for funding and expert support from the University of Nottingham and the Midlands Aerospace Alliance under the Aerospace UP programme?
Click here to fill in the simple on-line eligibility check & enrolment form. In a nutshell, the criteria are:
SME (business with fewer than 250 employees, turnover less than €50m)
business address in Midlands.
For any questions about the form and eligibility contact Sarah Walker, ERDF Project Manager, Institute for Aerospace Technology, University of Nottingham - s.walker@nottingham.ac.uk.
---
Bookings will open soon. . .