Welcome to the speakers page for the MAA Conference which is Day One of Aerospace Forum Birmingham 2019.
We have a total of eight keynote speakers at the conference. Here we preview the topics they will be speaking about and the value you will get from participating, together with their industry track record.
This week we feature Edward Dryden , Vice President, Actuation Systems, Collins Aerospace.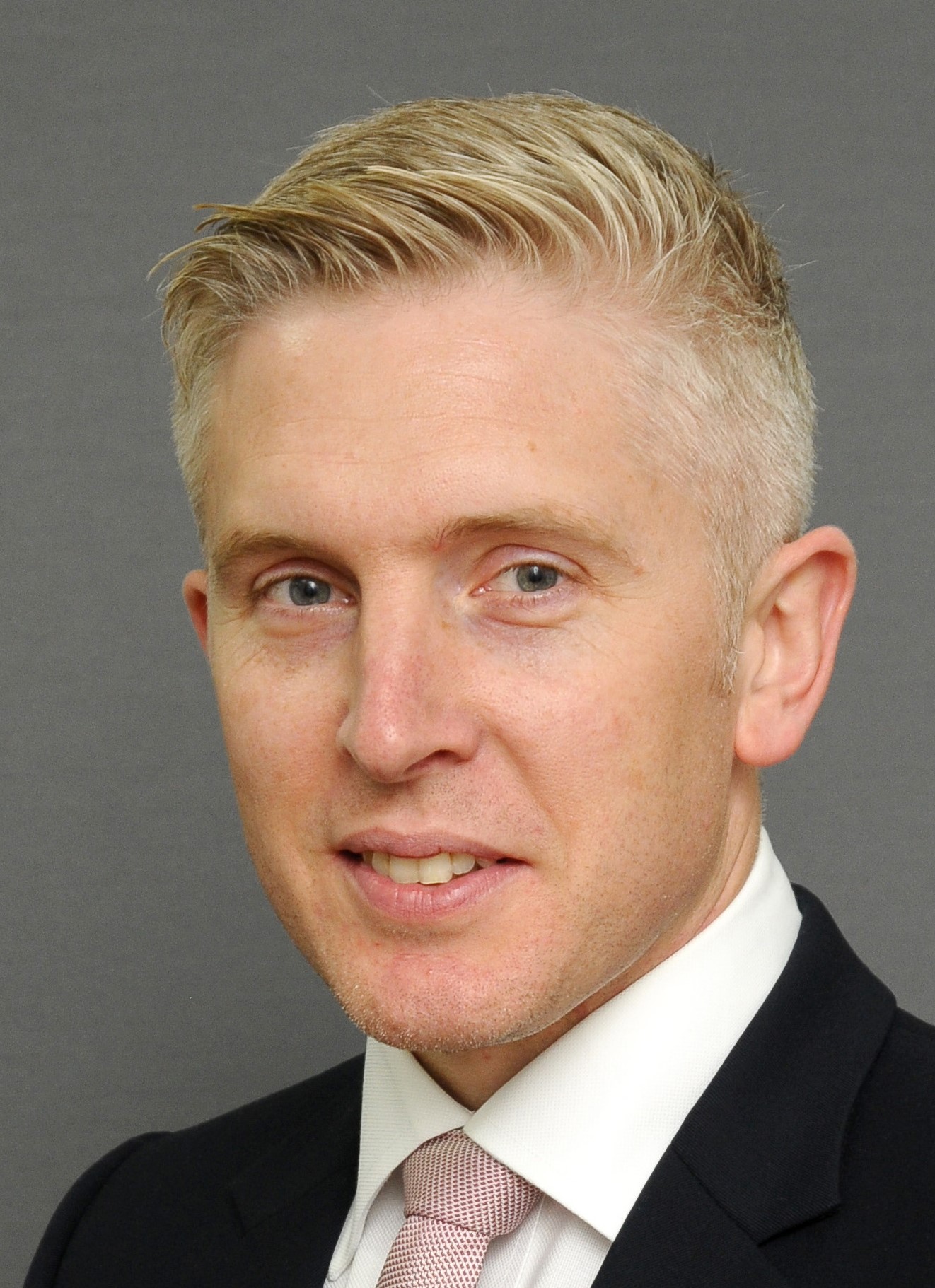 Edward Dryden
Vice President, Actuation Systems, Collins Aerospace
Edward will be discussing how Collins Aerospace Actuation Systems is re-inventing itself in an ever-changing global aerospace market – and exploring potential implications for the supply chain landscape in the industry.
Edward Dryden is Vice President, Actuation Systems, the Collins Aerospace strategic business segment which specialises in actuation systems for aerospace and defence. Based in Wolverhampton and with other locations in the UK, France, Italy and the United States, Actuation Systems is a global leader in actuation design and manufacturing for commercial and military aircraft. Products range from single actuators to complete flight control systems, for the fixed wing, rotorcraft and missile segments as well as fly-by-wire cockpit controls cabin equipment, trimmable horizontal stabilizer actuators and flight safety parts for helicopters.
Prior to being appointed to his current position, effective November 2018, Edward was General Manager, Actuation Systems. In that position, he was responsible for the strategic direction and management of the Composites Centre of Excellence in Banbury and facilities in France as well as the engineering contingent in Rockford.
Edward joined the business as a graduate and has held roles of increasing responsibility through the organisation spanning engineering, operations, site leadership and programmes.
Earlier in his career, Edward worked in Aero Engine Controls a Joint Venture with Rolls-Royce.
A Chartered Engineer, Edward holds a Post Graduate Certificate in Management as well as an Executive MBA from the University of Warwick.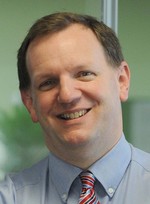 Simon J Burr
Director, Engineering & Technology – Civil Aerospace, Rolls-Royce plc
Simon will be talking to us about the current state of the civil aerospace market and Rolls-Royce's position within it, the outlook for the future, and the latest new technology developments
Simon has 28 years' experience in the aerospace industry with a degree in Mechanical Engineering, is a Chartered Engineer, Fellow of the Royal Aeronautical Society and was appointed MBE for Services to the Aerospace Industry in the UK in 2009.
He was previously COO – Civil Large Engines and Project Director – Trent XWB.
Prior to that he served as VP Engineering and Operations, then as CEO – Aero Engine Controls, the Rolls-Royce/Goodrich Engine Control Systems JV, having been VP Engineering & Programmes then VP and General Manager – Goodrich Engine Control Systems.
Earlier in his career Simon held managerial positions at Lucas Aerospace Flight Controls and Lucas Aerospace Engine Control Systems.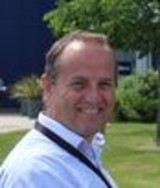 David Best
Head of Business and Strategy for Airbus in the UK
David will be sharing his experience on how Airbus is working closely with the MAA's sister organisation WEAF and partners in the South West aerospace cluster. The Midlands can potentially learn from activities like the opening up of Airbus testing facilities, the iAero initiative and support for future skills requirements.
Dave graduated with an honours degree in Aeronautical Engineering from Bath University in 1995 which included a year working at Dowty Hydraulics in Wolverhampton. Following his degree, he enrolled on the Direct Entry Graduate scheme with British Aerospace Airbus based in Filton and started his career in engineering, specialising in aerodynamics and landing gear system design before moving into senior project management roles on iconic Airbus aircraft such as the A340-600, A380 and more recently the A400M. Following 3 years as head of the A400M Plant Programme team, he is now the Head of Business and Strategy for Airbus in the UK.
He has always had a passion for aircraft and the aerospace industry and is the current chairman of iAero, promoting the South West Industrial Aerospace strategy with a collaboration of Primes, SME's and local government.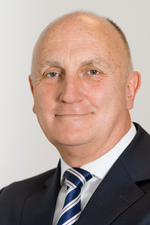 Stephen Phipson CBE
Chief Executive, EEF
Stephen will be speaking from his expert perspective leading the UK's biggest body representing engineering companies, on what the future holds for UK manufacturing: competing globally, government policy, Brexit and beyond
Stephen became Chief Executive of EEF, the manufacturers' organisation, in 2017 and has a wide range of experience in both government and advanced manufacturing companies. Stephen was formerly Head of the Defence and Security Organisation within the Department for International Trade where he was responsible for providing UK government export support to the UK defence and security industry.
Prior to heading up DSO Stephen was Director for Security Industry Engagement at the Home Office, before which he spent thirty five years in a range of large and small manufacturing businesses.
His period in industry has included roles as Chief Executive Officer of Stadium Group plc and President of Smiths Detection, one of the world's leading security companies, developing business with more than one hundred government agencies around the world.
---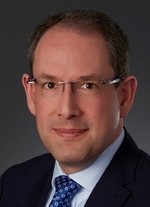 Mike Platt
Senior Vice President and General Manager Thermal Management, Meggitt Engine Systems
Mike will be telling us all about Meggitt's exciting new vision for its future in the Midlands
Mike has been appointed to lead the new Meggitt £130 million 'super-site' at Ansty Park near Coventry and he will be telling us all about this, the latest major aerospace investment in our region.
The new site will provide a base for up to 1,000 employees and combine a range of operations within a world-class aerospace engineering and technology environment. It will also serve as the new home for Meggitt's international headquarters. It is the largest of a number of global infrastructure investments by Meggitt as it accelerates growth and will be a hub for next-generation aerospace innovation and R&D, as well as a catalyst for world-class operational performance.
Mike has previously served as General Manager - Filton & Western Approach for GKN Aerospace, Programme Director - Airbus In-service Programmes for Messier-Bugatti-Dowty. He has Masters Degrees in Mechanical Engineering from the University of Southampton and Business Administration from the University of Bath.
---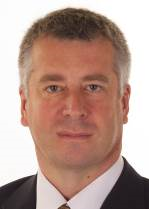 Chris Gane
Business Specialist, Aerospace at Department for International Trade
Chris will be talking about the new business opportunities DIT is creating for UK suppliers with North American aerospace primes and tier 1s
Chris supports the DIT High Value Campaign programme with specific responsibility for aerospace in the North American and Chinese markets.
He started his career as a software engineer with General Dynamics in Hastings, UK following a degree in Physics and Computing at Brighton University and in 1996 he joined Thales in Glasgow becoming Vice President, Defence Optronics then Vice President of Thales Training & Simulation with world-wide responsibilities.
After a period in the automotive and security industries, he joined Ultra Electronics as Managing Director of the Aircraft & Vehicle Systems Division before starting to work with DIT in 2015 as a Business Specialist, providing sector knowledge and experience to the Aerospace Team.
---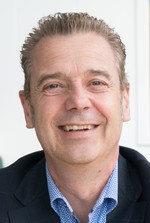 Frank Jansen
Managing Director, the Netherlands Aerospace Group
Frank will be sharing his expert perspective from perhaps Europe's great trading nation, on the future of the European and UK aerospace industries after Brexit
Frank Jansen has been the Director of the Netherlands Aerospace Group (NAG) since 2000. The NAG is the equivalent of the Midlands Aerospace Alliance -- covering the whole of the Netherlands.
Frank's affinity for the aerospace industry started in 1983 at Geosens. Over the years, Frank held a variety of positions at the measurement technology company, leaving Geosens as Vice President. Before Frank joined the NAG, he worked as Sales Manager and later Business Development Manager at Fokker Space (now Dutch Space/ EADS).
---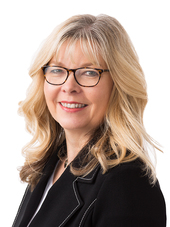 Annette Rothwell
Senior Vice President, Operations Excellence, Esterline Corporation inc
Chair, MAA Supply Chain Performance Group
Annette will be explaining about the importance of Leveraging the supply chain, how to gain advantage from improvements both internally and with your suppliers.
Annette has over 30 years' experience in and around supply chains gained in a number of sectors: oil & gas, automotive, defence and aerospace.
Annette has an MBA and attended Cranfield School of Management to undertake general management training. 2018 saw Annette attend the Foster School of Business, Washington University to attend an advanced leadership program and in October attended the G100 Women's Leadership Acceleration for the C-Suite program in New York.
She has previously worked for several large companies such as ABB, GKN, Leonardo Helicopters and Rolls-Royce.
Annette is also a serving Board member of the MAA and chairs the MAA Supply Chain Performance Working Group.