Lots of great networking in a social setting
---
Our second annual networking BBQ was a great success last week. Eighty MAA members and their guests enjoyed a great time networking around the barbeque at Ansty Hall hotel.
It was a glorious summer evening of networking, chatting, eating and having some competitive fun with the MAA team, MAA members and all our aerospace community friends. There was no agenda, no powerpoint presentations, no statistics to remember, no notes to take and no business attire.
We enjoyed great BBQ food, casual attire, having fun playing mini golf, and all in the lovely grounds of Ansty Hall whilst enjoying superb music from the jazz band; just a great opportunity to socialise with our network and make more MAA friends.
Here's a snapshot of our fantastic evening: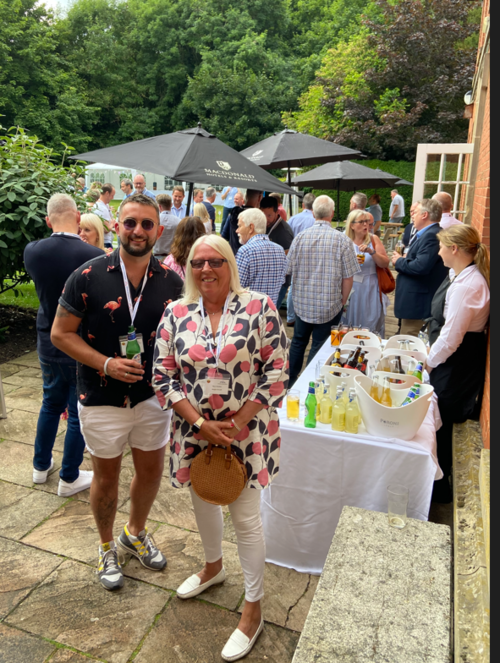 Perfect venue, perfect weather, perfect welcome drinks!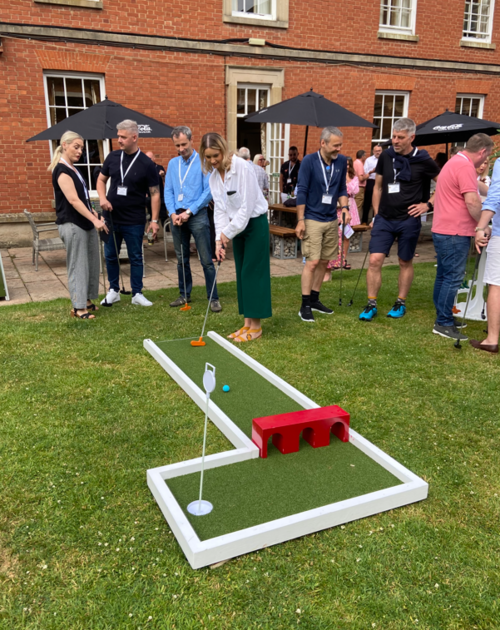 Fore!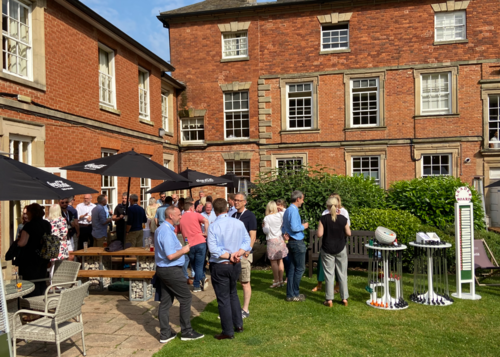 Networking in the sunshine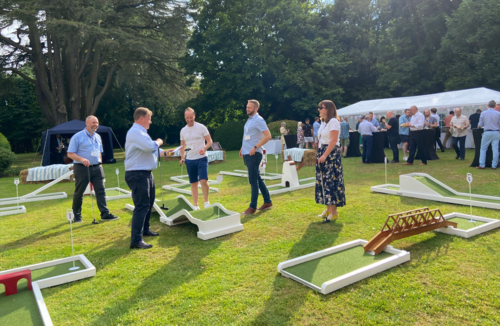 Some healthy competition playing more mini golf!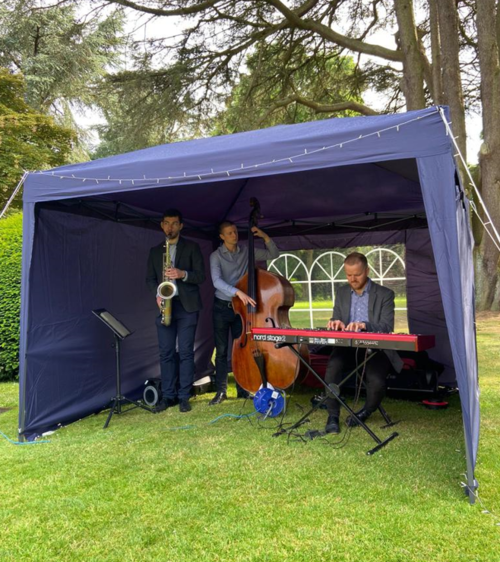 Great music from the jazz band
See you next summer! Look out for this unmissable event in 2023.