Turin, Italy
---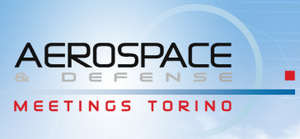 Join us to meet Italian aerospace customers at Aerospace & Defense Meetings Torino, November 2015
The Midlands Aerospace Alliance and UK Trade & Investment's Italian aerospace experts are starting plans to take a high-quality group of UK aerospace suppliers to Aerospace & Defense Meetings Torino 18 - 19 November 2015. The same team recently worked with Italian aerospace clusters to run a very successful trade mission for UK suppliers to meet major Italian aerospace customers. We will be building on the superb contacts made then – to benefit all UK suppliers.
What is Aerospace & Defense Meetings Torino?
This is the only big event for buyers and suppliers to meet which is targeted at Italy, Europe's fourth biggest aerospace industry. It is based on a program of pre-arranged meetings and is a cross between a trade show and a traditional meet-the-buyer event. So international and Italian buyers come to meet you – meetings you have pre-arranged with the event organisers -- at your own booth where you can present your company to best effect alongside other UK companies. It is similar to the International Suppliers Centre at the ILA Berlin airshow that worked really well for the MAA/UKTI-led group in 2012 and 2014. Aerospace & Defense Meetings Torino is organised by the same professionals from BCI Aerospace who run the longstanding Aeromart meetings held in Toulouse.

How does it work?
Over two days all participating companies hold a series of pre-programmed meetings with targeted companies. For big players and primes this is a unique occasion to optimise time spent seeking new suppliers and solutions -- this is what attracts them. For suppliers it is an excellent chance to develop new business with customers from one of the world's biggest aerospace industries as well as other international buyers – all in a structured format.
Click here to see the list of 2015 participants so far. International participants include Airbus, ATR, Agusta Westland, Alenia Aermacchi, Ferrari, MBDA, Rolls-Royce and Superjet International.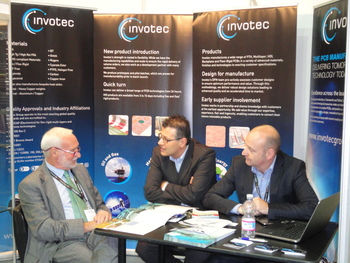 MAA member Amphenol Invotec holding a B2B meeting in 2013
What do we get?
The cost for one person to attend £2950 + VAT. The cost for an additional delegate to join the same meetings is £175 + VAT.
Space
one booth (3x2m) fully equipped with spot lights, 1 table, 3 chairs, carpet and fascia board for 1 delegate (you are required to prepare and transport your own graphics -- posters, roll-ups, pop-up booths, etc. -- for your stand).
Promotion
detailed company profile in the online Aerospace & Defense Meetings Torino 2015 catalogue
named as participants in pre-event UK promotion
Meetings
customised 2-day schedule of pre-planned B2B meetings based on your choices
Networking
part of a high-quality UK supplier group
coffee bar access on 18 - 19 November
access to all seminars and workshops 18 - 19 November
possible tour at two Italian Prime contractors on 17 Nov 2015 - the day before the B2B event (TBC)
seated lunch on 18 -19 November
Preparation
background briefing on the Italian aerospace industry
help with local travel and accommodation
support from our team, on hand, during the event
flights, local travel, accommodation and transport of exhibition materials are additional -- we will provide support and advice
Trade Access Programme support
SME's are able to apply for UKTI TAP funding of £1,500 to attend this event. UKTI are responsible for approving the TAP grants and you will be notified if you are successful following your submission. The MAA will provide more details and documentation at the time of booking. The deadline to apply for a grant is Friday 16 October.
Book your place
Contact Emma, MAA Marketing Manager to book your place or if you need any more information, tel 024 7643 0250.