Why not exhibit with us, host your reception or sponsor the stand?
---

We are pleased to announce that the Midlands Aerospace Alliance will be exhibiting with their members at the 53rd Paris Airshow, 17–23 June 2019.
The trade show will take place at the Le Bourget Parc des Expositions and once again will bring together all the players in this global industry around the latest technological innovations. The first four days of the show will be reserved for trade visitors, followed by three days also open to the general public.
The largest aerospace industry tradeshow in the world (2017 figures):
2,381 exhibitor companies from 48 countries
290 official delegations from 98 countries
142,000 trade visitors
Download the official 2017 report with all the numbers here.
The MAA stand design for 2019
We have a fabulous new stand design for 2019.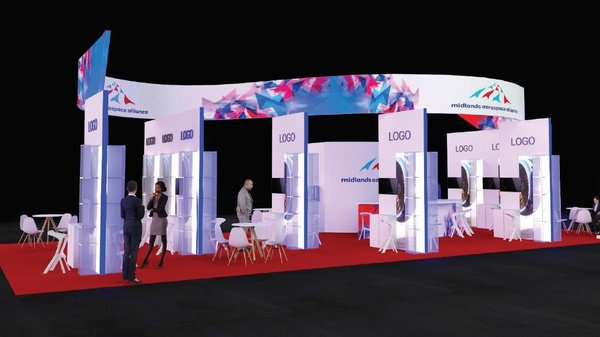 To find out more about exhibiting with us, sponsoring the stand or holding your reception with us call the MAA on 02476 430 250.