The Coventy based engineering company has achieved a Silver SC21 award.
---
Coventry based Arrowsmith Engineering has been recognised for continued high levels of quality and delivery performance by progressing up to Silver SC21 award level from its previously held Bronze status.
This ongoing commitment to the SC21 programme has helped Arrowsmith to complete a five-year plan to increase turnover from £1.8m to over £4m with 12 months to spare.
The company, which is a member of the Coventry and Warwickshire Aerospace Forum, is also flying high after securing six-figure contracts for engine components with two of Aerospace's global manufacturers.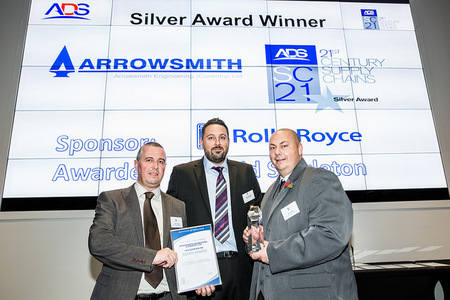 Click here for more information.