Welcome to the MAA's Jobs in Midlands aerospace web page, launched in November 2012. We have set it up because member companies want to use our network to publicise job opportunities. The idea is to give them a simple way to reach the large Midlands aerospace community.
The MAA's database includes 1,500 managers working at our 320 member companies, plus another 2,000 people working for non-members, other organisations or in other regions and countries. All of these are sent our weekly e-letter and our printed magazine -- which will direct traffic to this page.
E-mail anne.esterson@midlandsaerospace.org.uk or call us on 02476 430 250 to obtain our reasonable advertising rates. If your company is professionally involved in recruiting do get in contact -- we'll be happy to feature your logo and weblink on this page too.
Let us know what you think and how we can improve this Jobs in Midlands aerospace service.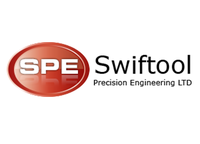 Swiftool Precision Engineering Ltd, based in Huthwaite Nottinghamshire, have a vacancy for a Business Development Manager.
Please click here for a full job description. Please apply in writing directly to Swiftool.