The manufacturer of safety and mission critical springs and presswork has been announced as 'Supplier of the Year'.
---
The prestigious award was made by ex-England footballer and manager Kevin Keegan at Pride Park in Derby.
As a leading global aerospace and defence supply chain service provider, Pattonair has over 2,500 suppliers globally and made the award based on a number of factors including delivery and quality performance as well as supplier engagement, responsiveness and value.
AS9100 and NADCAP accredited MSP manufactures safety and mission critical springs and presswork for a wide range of applications in aerospace, defence, nuclear and oil & gas and is owned by Swedish conglomerate Indutrade.
Keith Gardner, MSP's MD said 'we have won a number of awards, some of them from Pattonair, but this one is special since it singles MSP out. I will be celebrating with the whole team at MSP as I know that we all put 100% into supporting our customers and I am proud to pick up the award on behalf of every single member of our team'.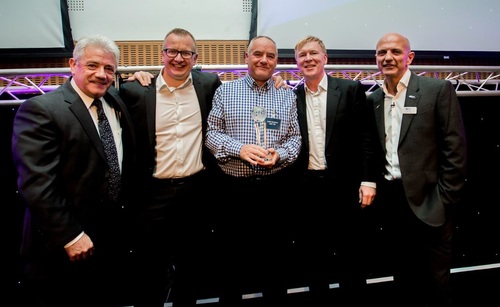 Kevin Keegan, Neil Matthews & Keith Gardner (MSP), Wayne Hollinshead & Andrew Jones (Pattonair)
For more information:
www.microspring.co.uk
www.pattonair.com
www.indutrade.se