08:00 - 16:00, Rolls Royce Learning and Development Centre, Derby
---
The MAA Conference 2018 is coming up soon. Have you reserved your seat?
Stay up to date with the latest trends in aerospace, make sure you and your company are doing the right things.
Keynote speakers announced below!
At the MAA Conference you will find out:
how big aerospace companies like Airbus and Rolls-Royce are managing their growth and what this means for smaller manufacturers and the supply chain;
what the world's aerospace industry leaders are privately thinking and what their plans mean for your company;
how UK manufacturing is coping with current economic uncertainties, where aerospace fits in, and what you should do next
the best ways aerospace suppliers can plan for Brexit
how future technological change will affect today's aerospace manufacturers - what does "more-electric aircraft propulsion" mean for the gas turbine industry? - what does "additive manufacturing" mean for machinists, fabricators and special process firms?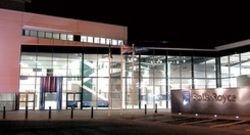 The venue: Rolls-Royce Derby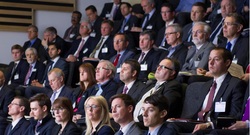 Participants at MAA conference 2016
Keynote speakers
Our keynote speakers include:
Simon Kirby, Chief Operating Officer, Rolls-Royce
Andy Moran, Head of Supplier Development UK, Airbus
Robin Hill, Head of Electronics, Rolls-Royce
Lee Hopley, Chief Economist, EEF
Jeegar Kakkad, Chief Economist and Director of Policy, ADS
Robert Thomson, Managing Partner, United Kingdom, Roland Berger.
David Wimpenny, Chief Technologist for Component Manufacturing, The Manufacturing Technology Centre.
More information
Come and network with your peers in the Midlands aerospace industry.
The Midlands Aerospace Alliance wants to give more help to your company! Come and find out what we can do for you . . .
Get involved by messaging us on Twitter @MAAaero with the hashtag #MAAConf2018 or via Linkedin
Download a flyer for your colleagues with all the information in this email here.
Gold Sponsor
Silver Sponsors
Bronze Sponsors
The venue
The conference venue is once again the excellent Rolls-Royce Learning and Development Centre in the city of Derby.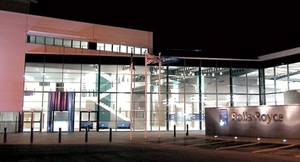 Rolls-Royce Learning and Development Centre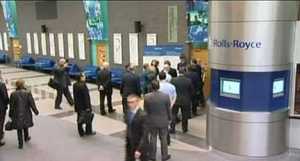 Inside the Centre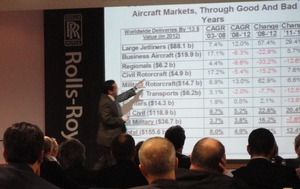 US aerospace expert Richard Aboulafia addresses the first MAA conference
Registration rates for 2018
| | | |
| --- | --- | --- |
| | First participant | Additional participants |
| MAA member company | £250 | £175 |
| Member of partner organisation (ADS, AWF, FAC, NWAA, WEAF) | £300 | £225 |
| Non-member organisation | £350 | £350 |
Click here to see if you are members of the MAA.
---