UK Space Agency announces fresh funding to enable space industry clusters across the UK to create jobs and stimulate growth
---
The UK Space Agency has enlisted the support of the Midlands Aerospace Alliance and the University of Birmingham to develop the next stage of the West Midlands Space Cluster.
The news was announced at the same time the UK's Space Defence Strategy was launched, and is the next step in the journey as part of the UK's first National Space Strategy which will see £1.4 billion invested in cutting-edge technologies to protect the UK's interests in space, build close international collaborations with allies and stimulate growth across the UK space sector. Space is a vital part of the UK economy, worth over £16 billion per year.
A grant of £600,000 has been awarded to ten UK Space Clusters which will go toward supporting activities that create jobs and stimulate growth. The West Midlands will receive £64,000 which will be used to identify existing capabilities, business opportunities, connect businesses to academia and space suppliers including non-space companies that can pivot into both the upstream space sector (such as manufacture of satellites and rockets) and downstream space (application of data from satellites).
The MAA and the University of Birmingham will also use the funds to create materials that will showcase expertise within the region as well as establish a West Midlands Space Cluster Forum and West Midlands Leadership Working Group to drive forward the strategy for the region.
"The National Space Strategy sets out a vision for ensuring we have a thriving, resilient and well-connected space ecosystem across the whole of the UK," said Dr Paul Bate, Chief Executive of the UK Space Agency. "We are building on our strengths in space such as satellite manufacturing, while supporting emerging markets like in-orbit servicing, to unlock the growth in the UK space sector and help level up the economy."
MAA Technology Manager, Andy Leather, who will be instrumental to the growth mission in the Midlands, said: "Space is a hidden gem within both the region and the UK. There are significant opportunities available and the forecast growth potential is extremely exciting."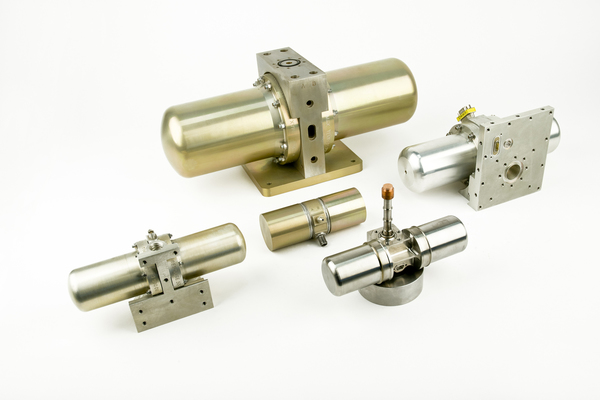 Space technology from West Midlands company Honeywell Hymatic: their high reliability cryocoolers are designed to
meet the exacting conditions in a space environment; the company's cryocoolers typically serve mission life needs
for periods greater than 10 years in operation, Hymatic have been serving this industry for over 25 years.